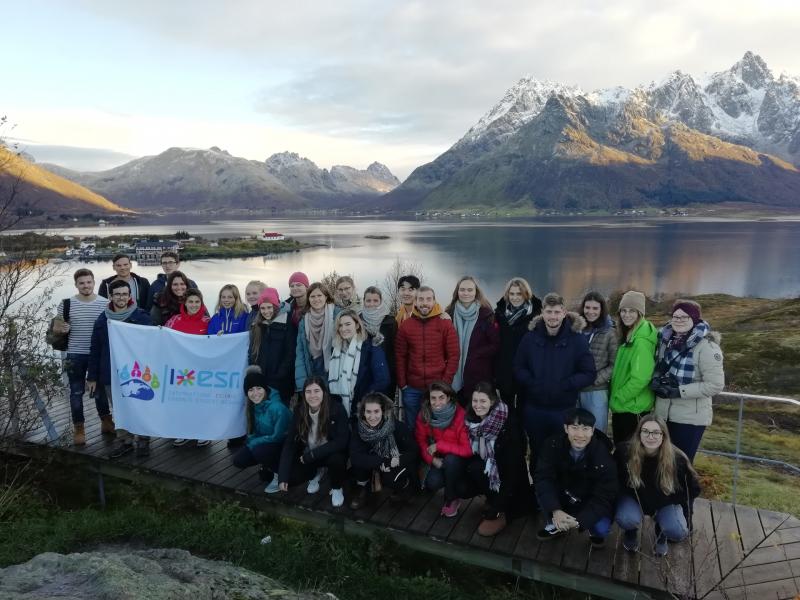 At the beginning of October ESN KISA visited beautiful Lofoten, Norway.
In total, from Kuopio (ESN KISA) 32 students participated this amazing trip. Our journey started 3th of October, and it was a loooong bus drive - however it was worth it! And on our way we were lucky to have Auroras dancing above us at the sky, almost all the way through Sweden. It was MAGICAL!
Sunny Svolvaer welcomed us the next day, and despite all that exhaustment, we had the whole day time to experience this beautiful city. Some of us joined Trollfjord cruise and had a chance to try fishing, others went for Sea eagle safari and others enjoyed the lovely (and dizzying) hiking paths. After a long day we finally reached our lovely accomondation, these cute cabins at Feriesenter Lofoten. I think most of us had a deep, good sleep that night.
Next day we visited Viking museum, and went all the way to Å. In Norway the people tend to say that all the raods lead to Å as it is the most southmost city in Lofoten. On our way we visited this beautiful beach and some bold & beautiful students went for a dip to the Arctic! Also we had a stop at the beautiful city of Reine.  After a long day, people again enjoyd the athmosphere of their cute and cozy cabins. Some had s good deep sleep (and were not that lucky) while others enjoyed those beautiful Auroras dancing abouve the lake and mountains!
Last day we had again a lovely sunny day and people were able to enjoy these magnificent hiking paths and some of us also tried sea kayaking! And must say, that it was a great excercise!
All in all, Lofoten treated us well and we loved it. Despite the rainy weather at times, we really enjoyed our time!! Can´t wait to visit this beautiful place again!!
-Outi, Communications Manager ESN KISA