2017/2018 Board Members of ESN KISA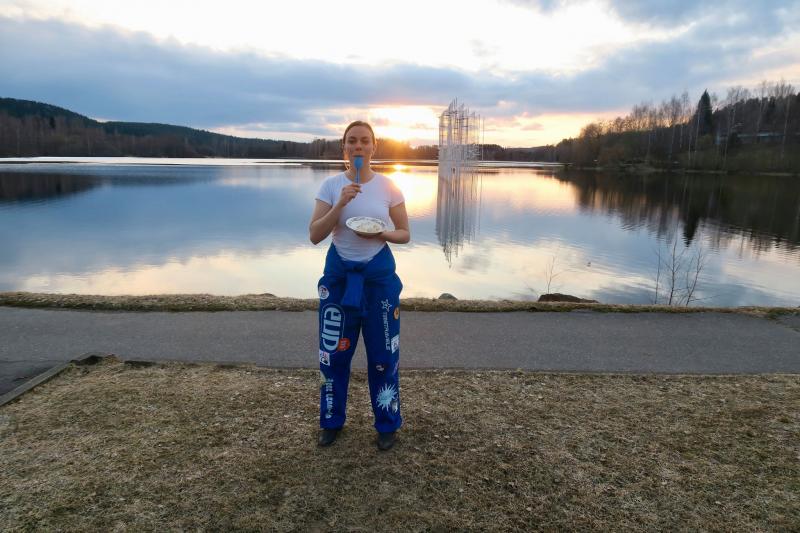 Amy Campbell 
President
Moi! My name is Amy and I am originally from Minnesota, USA. I moved to Finland in August 2016 to get my master's degree in public health. I joined the KISA board right away without really knowing what I was getting myself into. However, I do not regret a moment and I cannot imagine life here without being a part of KISA! Outside of KISA, I love to run and have a passion for traveling!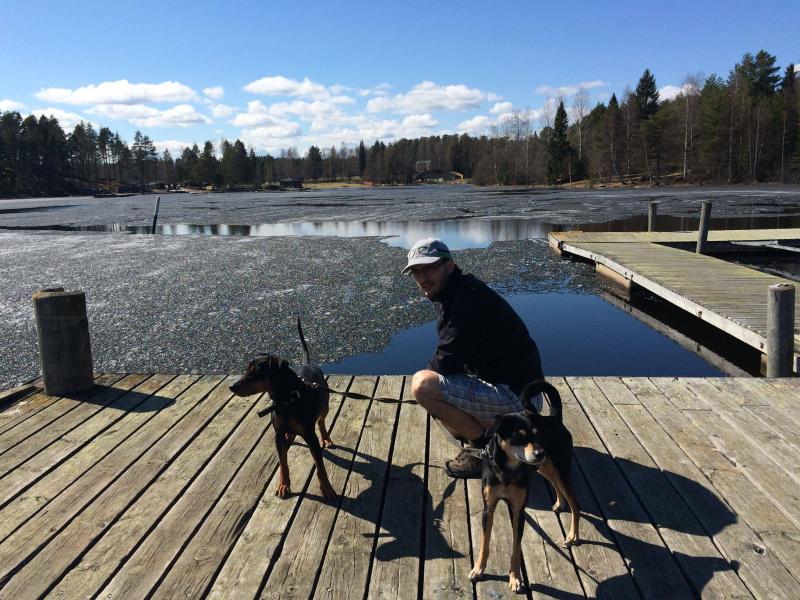 Tine Bizjak
Vice-President
Hei! I'm Tine. I come from the capital of Slovenia – Ljubljana. I came to Finland a bit more than a year and a half ago as an exchange student and I could not imagine than, that I would be staying in Kuopio for my Master's thesis and above all, that I would end up being so involved with ESN KISA. First I was an active member helping wherever I could and this autumn I got elected as the local Vice President. I can honestly say that being a part of this international association made my stay in Kuopio much more enjoyable and rewarding. I will never forget all the friendships I made. Besides spending time doing ESN KISA related things (and studying) I love to spend a lot of time outdoors walking or running with my two dogs on the numerous trails around Kuopio. Winter lasts long here but it still does not come soon enough and always ends too soon.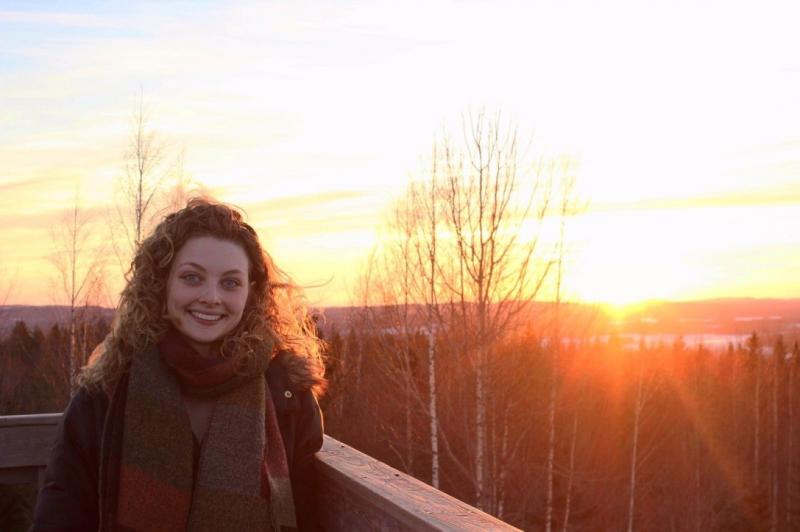 Sara Stemberger
Local representative
Hi, I'm Sara and I came from Milwaukee, Wisconsin to study public health in Finland. After spending a year as a teaching assistant in France I arrived back to university ready to be involved on campus again. I felt immediately welcomed by the ESN community, which led to me join the board without hesitation. Maybe it's being surrounded by ERASMUS students or it all comes down to the delicious dinners, but in any case, I caught the travel bug! Now that I'm in my last year of my Master's Degree, I couldn't help but pursue my last chance of a study semester abroad; I'll be an ERASMUS student in Germany next spring.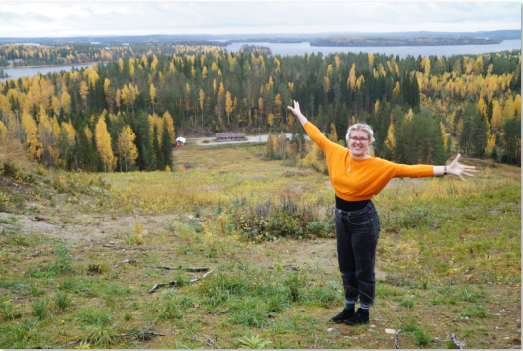 Janne Vermeulen
IT-Manager
Moi! My name is Janne, I am from the Netherlands and I moved to Kuopio last September. I study Health and Life sciences in Amsterdam and I am here in Kuopio as an exchange student for the semester. I choose to study in Finland because I have a strange fascination for the Nordic Countries and I am loving Finland so far! I joined the ESN KISA board sort of as an accident and very spontaneously, but I am loving it so far! I really enjoy meeting all these people from different nationalities and working together, everyone is bringing something special and unique. In addition to studying and KISA, I really love to travel, wander through nature and make music and sing (with friends), I even brought my ukelele with me!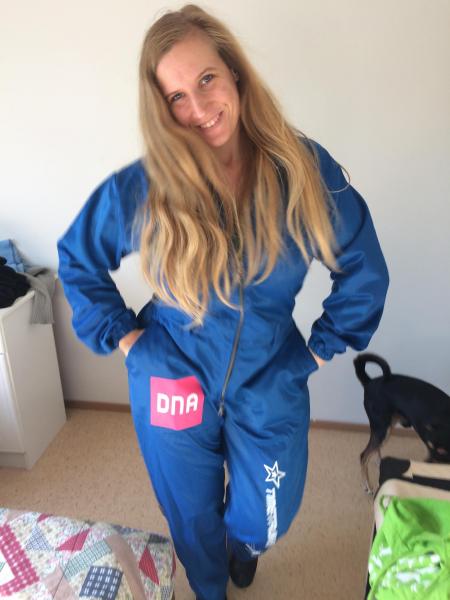 Tamara Gajšt
Event Manager
Hei! My name is Tamara Gajšt and I'm a Master's degree student of General Toxicology and Environmental health risk assessment here at UEF. I come from Slovenia, a small village called Golišče (so small it's hard to find on a map) and I moved to Kuopio in the beginning of 2016. I was excited to study in Finland, especially because of the great program they offered here, but soon came to realize it wasn't all that good...but that's another story. I do have to say that my stay here in Kuopio wouldn't really be that interesting if I hadn't joined KISA in Autumn of 2016, since it has given me a chance to meet so many international people, making friendships that will last (hopefully) even after we all finish our studies here. I was an active member of KISA until this autumn (2017), when I was elected an Event manager, a position with responsibilities I love doing. Another thing I love about Kuopio are the long, cold winters with lots and lots of snow! Yeah, I'm weird that way – most people hate it, but this is one of the reasons I love living so far up North. I do miss the mountains though, which Finns seem to have a lack of .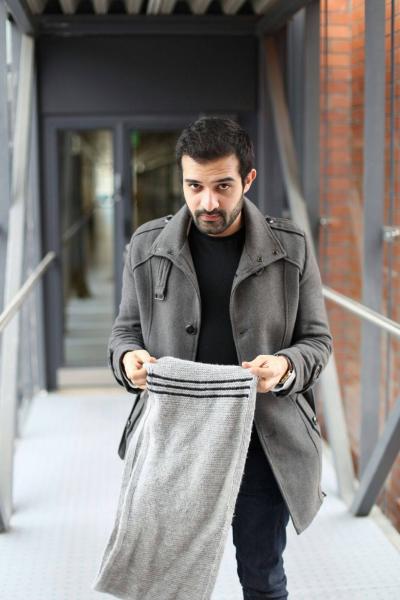 Hamza Khan
Event Manager
My Name is Hamza and I am originally from Pakistan. I am currently studying Master's in Public health and am an event manager in ESN KISA. KISA for me is like family, because of its diversity, warmth and acceptance/acknowledgment of every gender/race/nationality etc. The most exciting part of being in ESN KISA is the events where you'll meet different people from different parts of the world. Besides being involved in KISA, I am a gym addict and you'll probably find me there .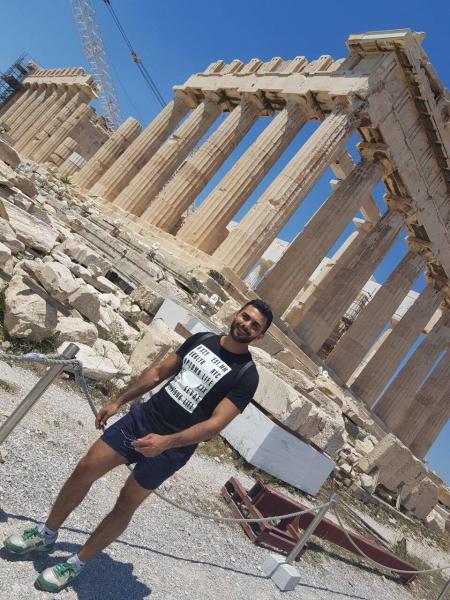 Ali Al-Gburi
Event Manager
Moi! My name is Ali. I am currently studying international master programme in Medical Physics at the University of Eastern Finland in Kuopio. I joined KISA this semester as I wanted to do voluntary work in my spare time, in addition to that, I wanted to enjoy the social experience of being KISA board member. I am an event manager at KISA and my task is to organize and plan events along with the other 3 event managers. A few things to know about me: I like traveling, I love to do sports a lot (REALLY AT LOT!!!), I am adventurous and I always enjoy trying new things even if it would be out of my comfort zone.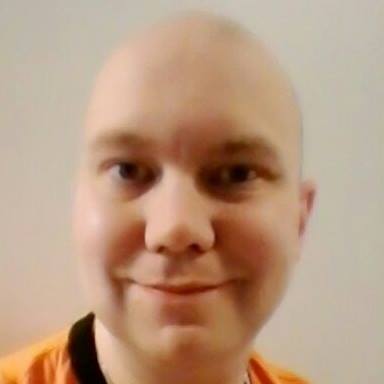 Antti Rantakokko
Event Manager
Hi, my name is Antti and I am one of the event managers. My interests are in science, winter swimming and cross country skiiing.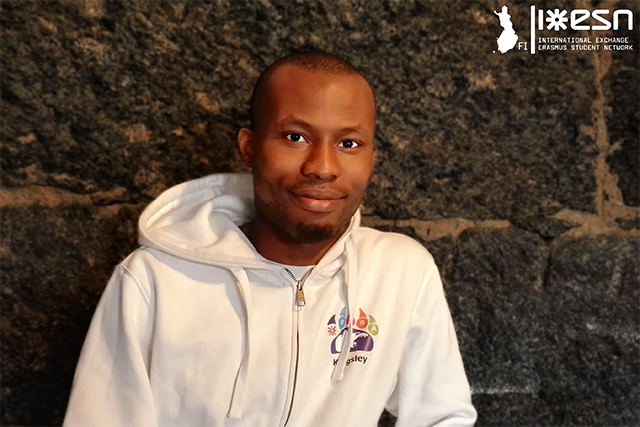 Kingsley Aliche
Trip Coordinator
Hei! My name is Kingsley Aliche, and am from the beautiful country called Nigeria. I am here to get my Masters in General Toxicology and Environmental Health Risk. I got interested in KISA after the first presentation during the orientation exercise, and I hope to bring my own knowledge into this wonderful group and make ESN a place where everyone ones to be.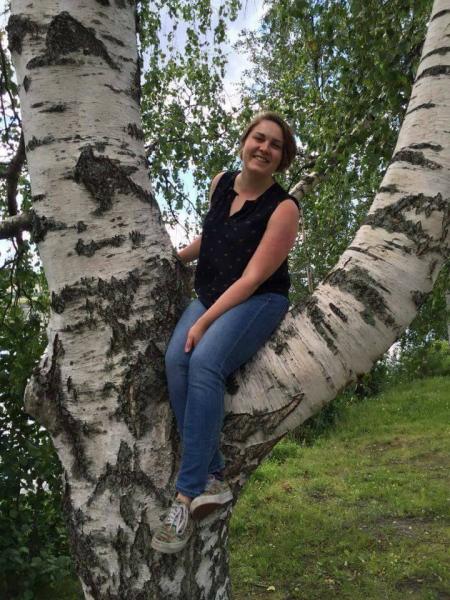 Emmi Alho
Treasurer
Heipähei! My name is Emmi and I'm KISA's Treasurer. My duty is to take care of ESN KISA's money, plan and keep an eye on our budget, and take caare of any financial things that we might come across in our operations. I am currently working as a secretary for international affairs in Student Union of University of Eastern Finland and for that reason, besides being a treasurer, I try to help and advise other member sof KISA in any student union related questions or requests. I love to travel in both Finland and abroad, wander in nature and call way too long phone calls to my friends. I hope I'll see you in KISA meetings!