PRESIDENT
Kingsley Aliche
Hi! My name is Kingsley Aliche, a master degree student in General Toxicology and Environmental Health risk Assessment. I am presently working  on  my thesis and focusing on other aspect of Health and well-being in Kuopio at the moment. I have been around in ESN KISA a while and it has become like a second family to me, a place where people can exchange ideas and develop their interpersonal skills. The idea of people from different culture coming together for one goal (Students helping Students), is the most fascinating thing we can offer to ourselves to make the world a better place. In my spare time, I can be found either riding horses or playing football but mostly with friends.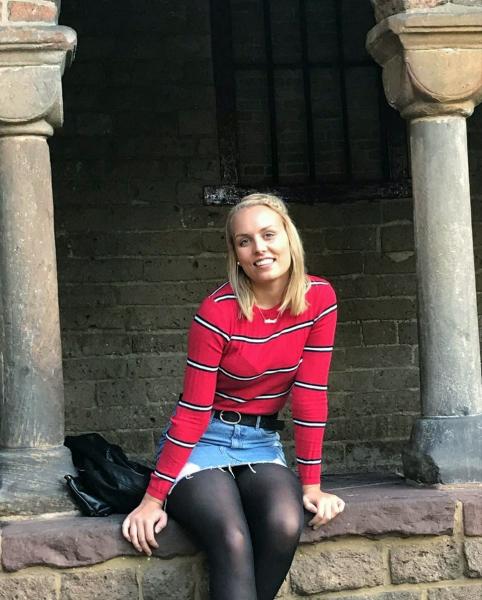 VICE PRESIDENT
Aino Lehtinen
Hello you! My name is Aino and yes it is pronounced similarly as "i know". I am on my fourth year of social psychology studies and I have been an exchange student myself. Actually twice because once was not enough, one semester in Rotterdam, NL, and another one in Hong Kong. Since I came back home I wanted to hold on to the exchange spirit so I started as a tutor for incoming exchange. And now i have dived even deeper and got the honour to be the vice president of KISA. It is my first semester with ESN KISA but I already love the possibility for me to keep up with the international feel without leaving Finland. I hope I can help you to make the most of your stay! :)
LOCAL REPRESENTATIVE
Sanna Arvola
Hello everyone! I am Sanna Arvola from Finland and I'm a fourth year social psychology student in the University of Eastern Finland. I'm 24 years old and on my free time I like doing all different kinds of sports like going to the gym, jogging or training in the Puijo stairs. As a fun fact, I also enjoy doing crosswords with ballpoint pen and watching MasterChef Australia.
I first started in KISA as an active member about 2 years ago, while I was also doing international tutoring in UEF. Then in 2018 during autumn semester I was in the board one of the Event Managers. After that I went to do my own Erasmus in Granada, Spain and I loved every minute of it. I learned to appreciate ESN as an organization even more, because without them my exchange experience wouldn't have been as amazing as it was. I also love the KISA family, which is why I applied for the board. I will do my best so that everyone of you could have as amazing exchange experience that I did. I'm looking forward to getting to know all of you! *Pus och kram!*


TREASURER
Saara Närä
Hello all! I'm Saara and I'm originally from the Northern Finland, Oulu. I've been living in Kuopio for three years now, and just started my fourth year at UEF. I'm studying Public Health and last spring I got my Bachelor's degree! Right now I'm also employed as the Coordinator of International Affairs and Administration for the Student Union, and that is the reason why I'm also part of the KISA Board. I'm sooo happy to work with these amazing people and looking forward to everything to come! If you need anything, you can find me from the Student Union office :-)



VICE-TREASURER
Outi Nikunen
Heii - it's me again, Outi, a girl from this beauutiful Northern Country - Finland. I would be happy to say that I also come from Kuopio, from the heart of the Savo region and lakeland area, but no, originally I'm from South-Eastern city, Kouvola.

I joined KISA, this lovely international family when I moved to Kuopio to finish my studies in 2016, and yes, I'm still here hanging! Why? I just love these people and the feeling around. Also, I love to see and feel the experiences of our international students during their stay here while they're exploring Finland, Finns and Finish culture and getting to know each other. It brings me tons of joy. So I'm happy to be part of this network here at the local level as it gives us a great platform for organizing activities which enable all the international students have the most memorable experience while their stay here in Finland!
(p.s. Picture taken when ESN KISA went to Lofoten, Norway - tired but happy)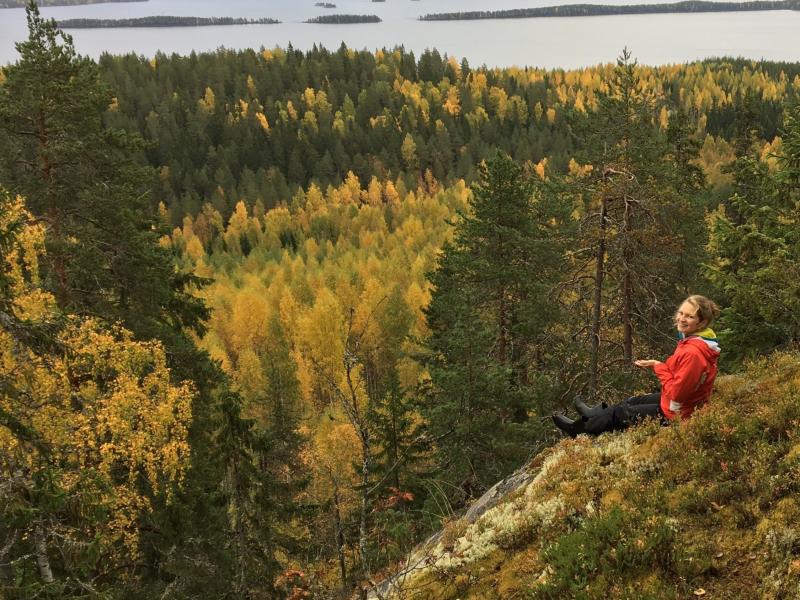 TRIP COORDINATOR
Antonina Vierimaa
Hey my name is Antonina and I'm from Sydney Australia :) I joined the board three semesters ago as an event manager and now am the KISA trip co-ordinator. I am not studying at the moment but hope to, in the future, get into UEFs clinical nutrition bachelor and masters programme. I became involved in KISA thanks to the ex (exex) president and LR, Amy and Sara. I wanted to meet new people who were from abroad just like me, organise events and be part of a supportive group of people. I've really enjoyed my time with kisa and view it as part of my family. Without KISA kuopio would be a very different place.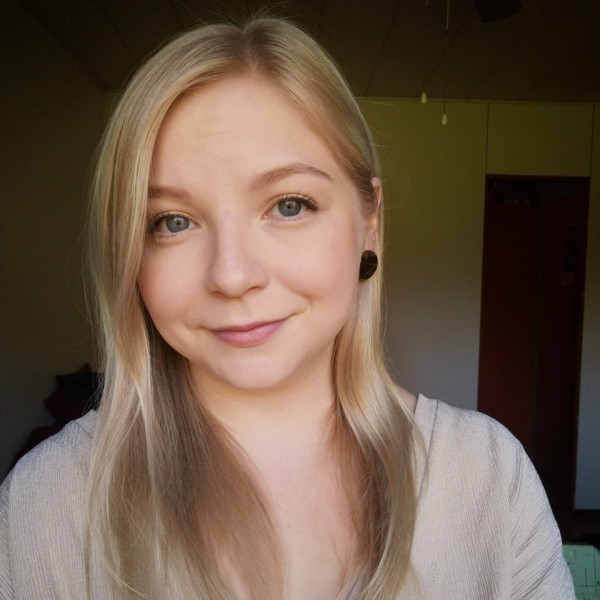 IT-MANAGER
Teresa Rikkonen
Moi! My name is Teresa and I am originally from a small town called Taipalsaari in South Karelia of Finland. I have been living and studying in Kuopio for 3 years now, and I just started my master's degree in social psychology. My journey with ESN KISA started on the fall of 2017 when I volunteered for international tutoring, and later that year I attended a KISA board meeting for the first time! I got elected as Vice President on January 2018 and I finished my mandate one year later. On the spring/summer 2019 I did my Erasmus exchange in Germany, Würzburg, and now I am back in the KISA board as an IT-manager. I am super excited to be a part of this incredible team again and I hope to spread the #kisalove around Kuopio! On my free time you might find me dancing, singing, playing music or just on my couch watching way too much Netflix.
COMMUNICATION MANAGER
Salli Kosonen
Hello everyone! I'm Salli and I'm originally from Espoo but moved to Kuopio couple years ago to study at UEF. Currently I'm doing my master's degree in clinical nutrition. On my free time I like to do sports (especially dancing!) and enjoy all aspects of student life. I love to meet people, learn new things and have a lot of activities in my life. I think Kisa is an amazing place to do all that!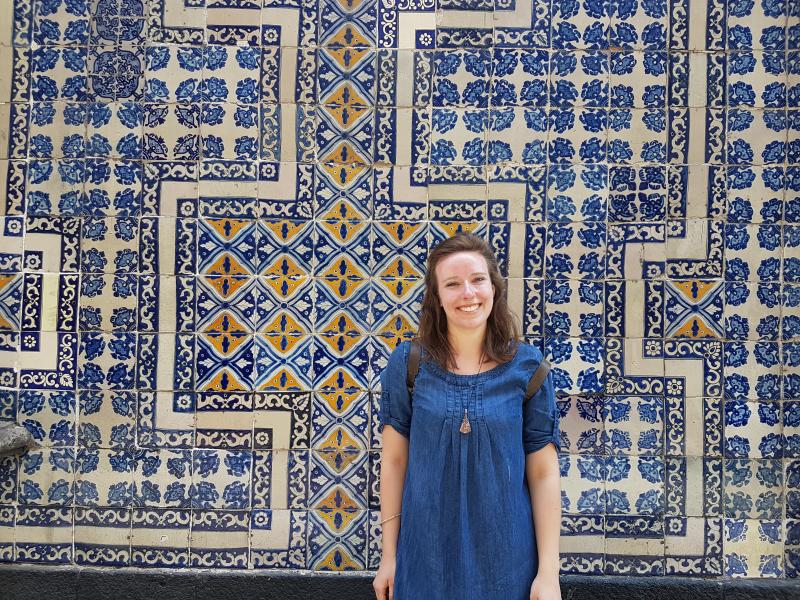 EVENT MANAGER
Simonetta Zieger
Terve! I'm Simonetta and currently studying public health here at UEF as an exchange student. Before coming here I did my bachelor in nutrition management, worked as a food-journalist and started my master's degree in public health nutrition in Germany. As I've already lived in five different cities back home (but never abroad for longer than two months), I decided to come here for my Erasmus. Kuopio/Finland I chose for many reasons: meeting and making friends with persons from all other the world, enjoying finnish winter plus sauna, hiking and exploring the beautiful landscapes etc. When I got to know about ESN KISA and met its lovely board members for the first time, I also felt like joining them immediately. So here I am - ready to meet all of you on our upcoming events!
EVENT MANAGER
Abderrahmane Zeroukhi
Hello world!
I am Abderrahmane from Algeria, doing my Bachelor's degree in International Business at Savonia University of Applied Sciences. I was in a similar organisation to ESN KISA back home, organising events and making a change in the"student life". Since I arrived to Finland, I attended some of KISA's events. Luckily, there was an open spot for an Event Manager role. I realized that I can not miss this chance. I believe that being in this multicultural environment helped me see things from different perspectives. It is a blessing to learn from people who come from different cultures and mentalities.
EVENT MANAGER
Marie Nicolaou
Hei everyone! Mä oon Marie - that's the finnish way to say, my name is Marie. (This and much more I could learn from being on the ESN board.)
I am an Erasmus student from Fulda, Germany but originally I am from Berlin. I spend the spring semester here in Kuopio studying Public Health. In my Bachelor I studied Physiotherapy in Berlin. When I am not studying I am either working, volunteering in some kind of events or going to events myself. I love being active but I also love to rest. I love to play guitar or ukulele and to sing. And as a great side fact, Kuopio is THE PLACE TO BE when it comes to Karaoke. ESN KISA is a great organisator for events like this. So make sure you attend at least of them!
Joining the ESN KISA board as an event manager was a spontaneous decision at the very beginning of my stay and I don't regret it. Being part of the board is a fun way to experience the student lifestyle and especially to get to know locals. I can actively arrange the events for us international students which I think is the best way to make the most of our time here. We have a lot of freedom in doing so and I am more than thankful for this opportunity. As a board member you receive a lot of insights what is happening behind the scenes of the daily life of an organisation. I am considering to work in the politics later on and I don't think that there is a lot of difference between the parliament of the country and a board like that. Well, I am just kidding but it is a beginning to get to know the structures and the systems =)
I am looking forward to see y'all at our events!

EVENT MANAGER

Emanuele Bozec
Hi, I´m Emanuele Bozec, exchange student from Napoli, in the south of Italy and last year medicine student. My father is french, my mother is italian and they met in Spain, before the Erasmus programme was even launched, so I strongly believe in cultural exchanges, cause it´s the reason I´m alive. During my first semester in Kuopio I´ve met a lot of amazing people, especially thanks to ESN and that´s why this semester I decided to do my bit for this organization in order to give to others the opportunity I had and to make the most of this experience. I strongly believe that meeting people from other countries it´s the best defense against fear and racism, so, why not having fun while building a better self?